---
1. A new icon set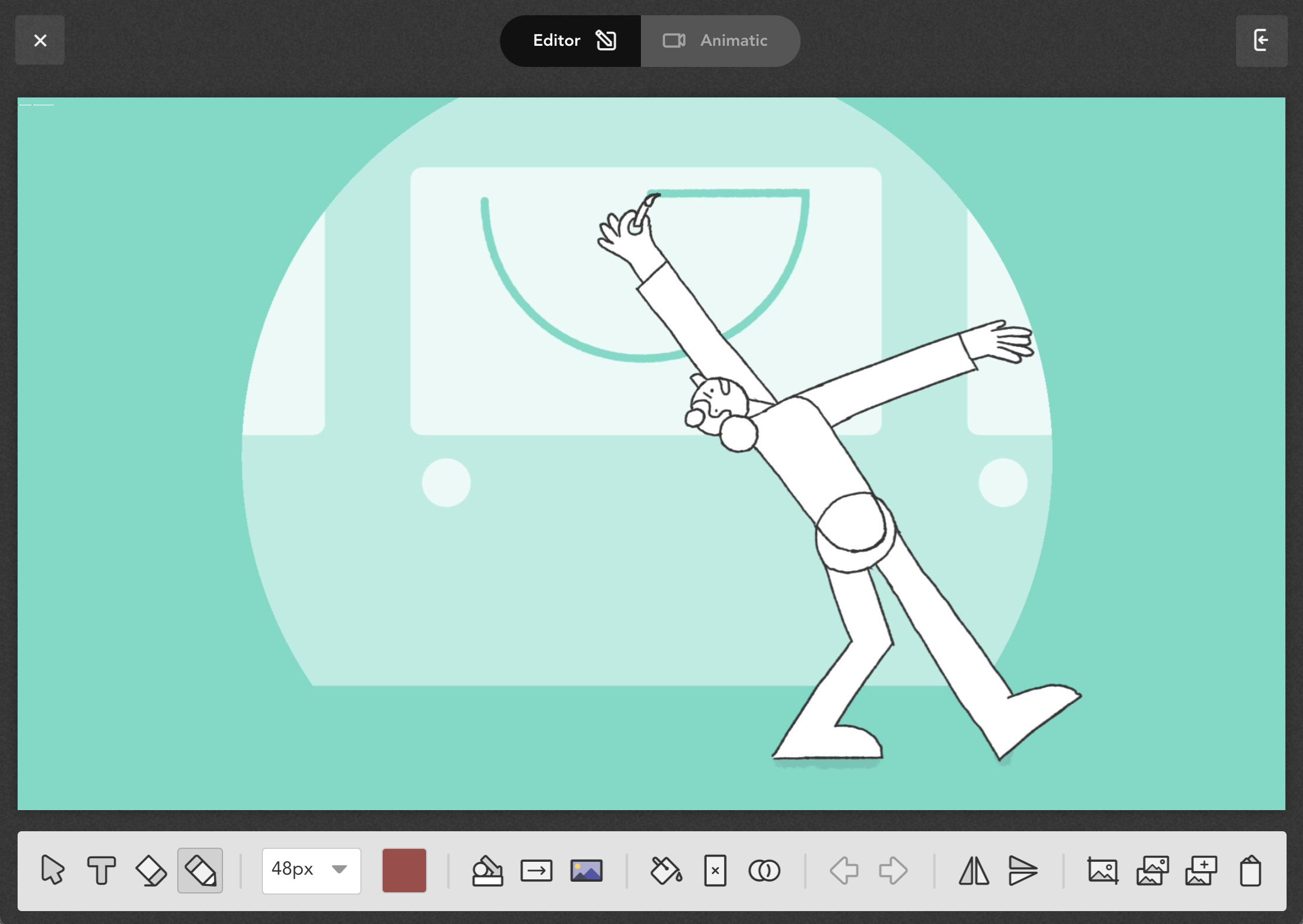 A couple of weeks back we pushed out an updated version of the Boords drawing tool, which included several functional improvements alongside a new icon set. Prior to this I'd gradually added icons to the drawing tool over the years without following any strict rules, and as a result the whole thing felt somewhat disjointed.
To bring a bit of order I collected together all our existing icons in a sketch file (which in itself turned out to be quite a task), then brought on a freelancer to tighten them up and set some guidelines for adding new icons in the future. Although they're pretty similar to the originals, I'm really happy with how they came out.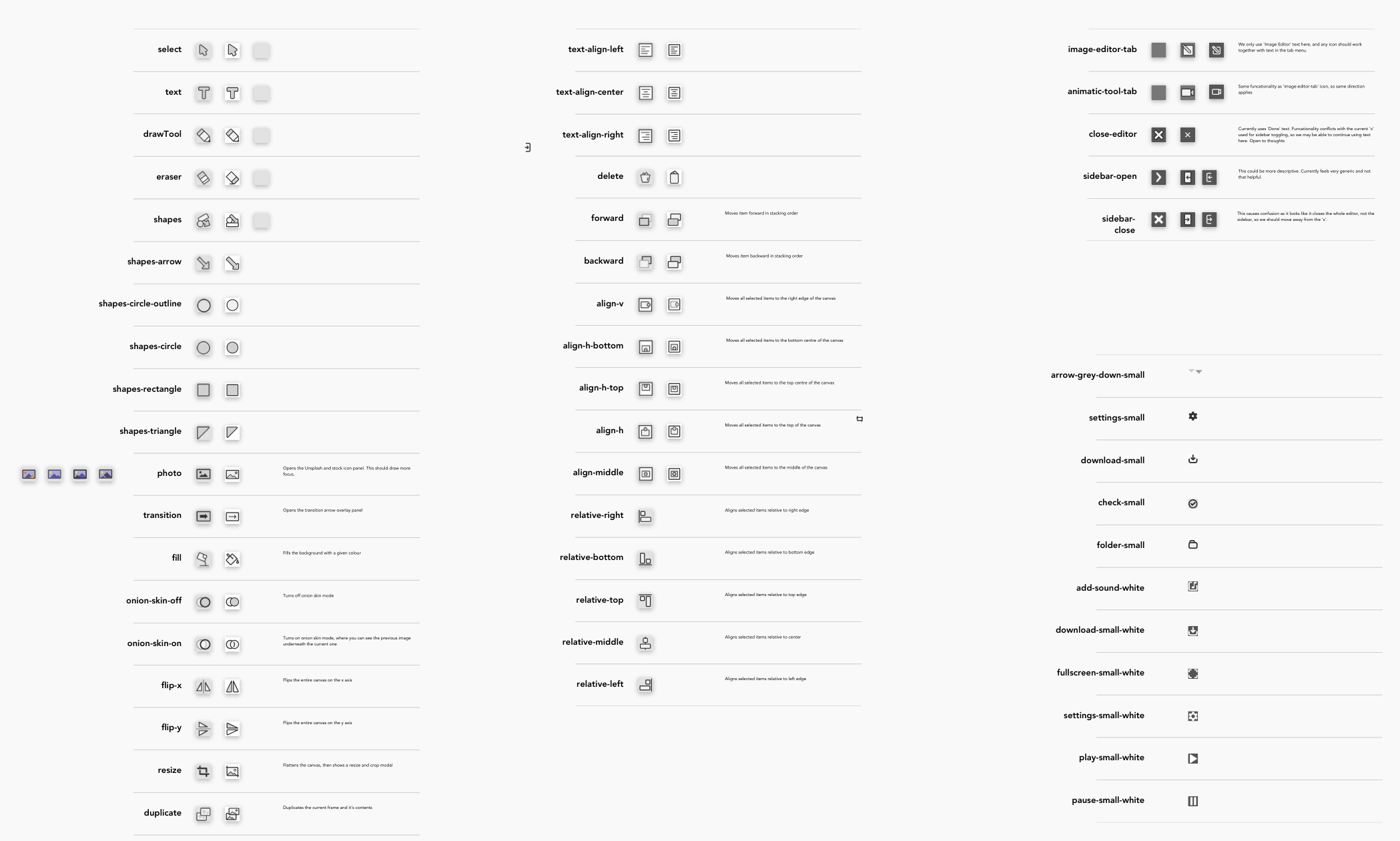 The Boords drawing tool is one of our most popular features. Giving the whole thing a lick of paint seems to be doing the trick, as we've seen an increase in conversions over the past couple of weeks. I'm waiting on the animated assets for a new landing page for the drawing tool on the marketing site, which will be very similar to script editor and animatic tool landing pages. Going deep on specific features has been a weak spot for Boords, so it's exciting to see these pages come to life.
2. A new work cycle
This week I've been planning a new 6-week work cycle for Boords, an idea I stole wholesale from Basecamp. The premise of work cycles is to batch up 6 weeks worth of work and just focus on those features (and any bugs). The features themselves fall into two categories:
1-2 big features which will take the full six weeks
8-10 small features which will take anywhere between a day and two weeks
It's the first time I've done a formal work cycle in a while, but I already like the clarity this kind of high-level planning brings. It's motivating to put edges on ideas which have been sat in our backlog for so long.
3. A new wiki
Until recently I used Notion for personal knowledge management, but after yet another service outage and general slowness I decided enough was enough and started looking for an alternative.
I use Vim for programming work, so was pleasantly surprised to learn there is a mature wiki plugin available - Vimwiki. As with all things Vim it took a bit of setting up, but after some fiddling I've got shortcuts and templates for everything from project planning to writing blog posts. While it lacks some of the relational database features which make Notion so powerful, the speed and portability of writing everything in markdown is hard to put a price on.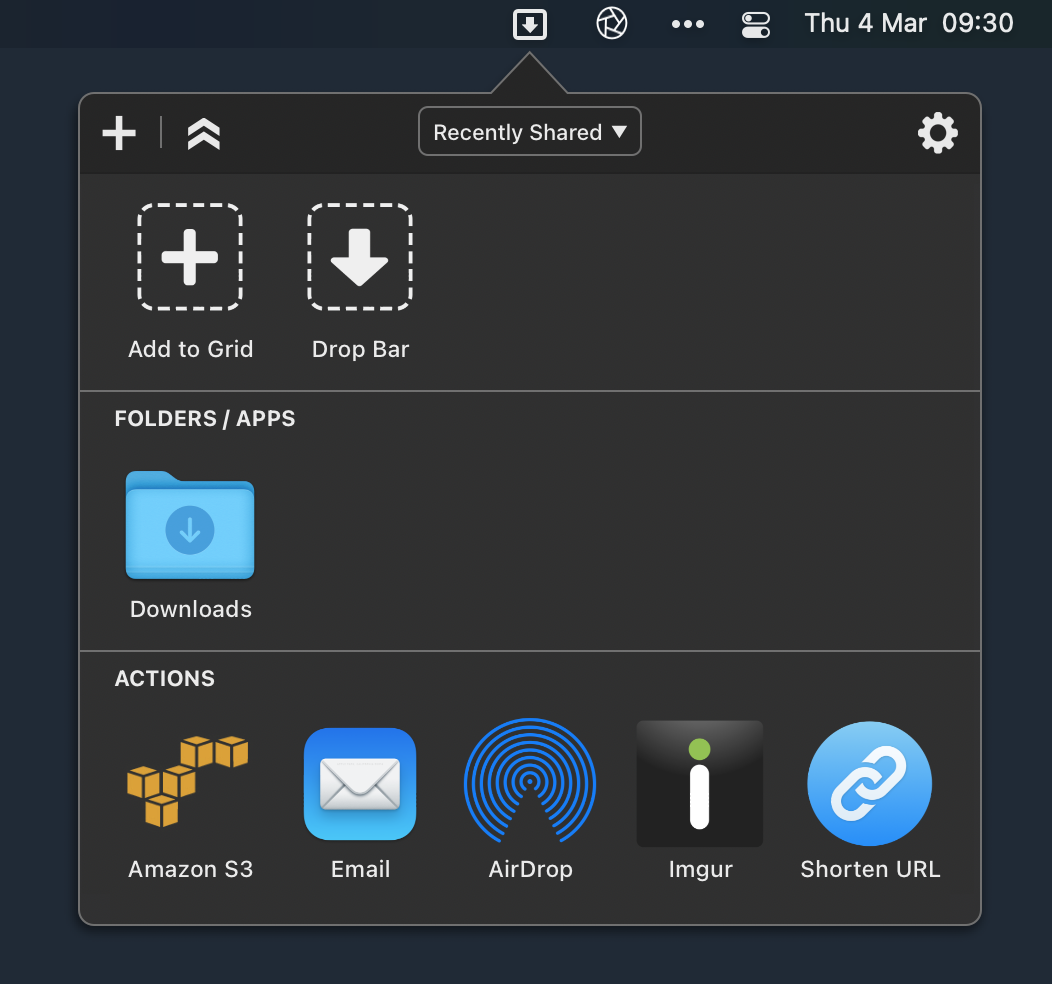 As always with markdown images are a bit of a fiddle, but I found a reasonable solution in Dropzone, a Mac menu bar app which uploads images to an S3 bucket and saves the URL to the clipboard. It's not quite WYSIWYG but so far it's workable, and I like the idea of having all my images stored somewhere I control.