---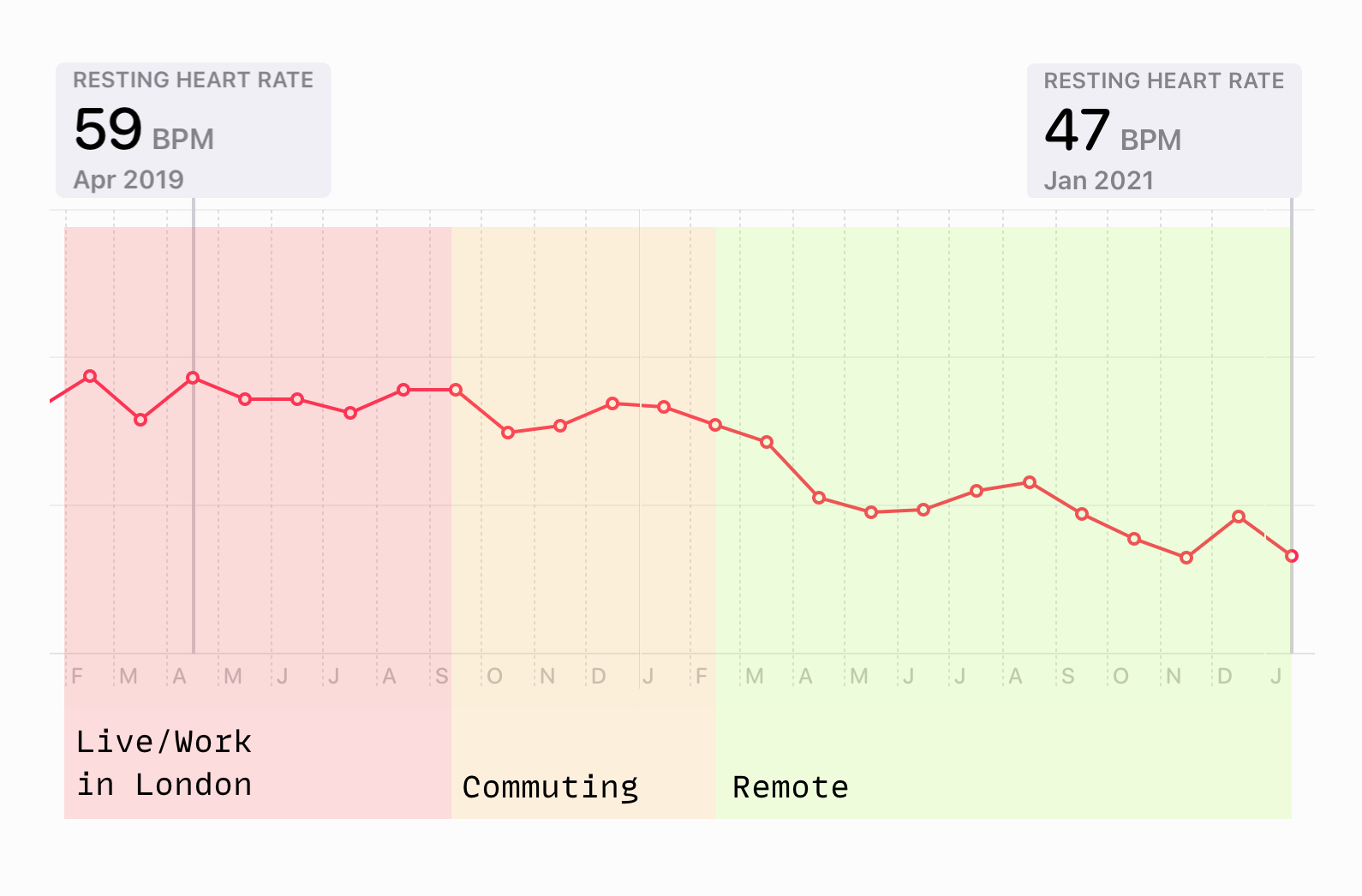 Welcome to my twice-monthly newsletter about the highs and lows of building indie software products.
---
1. M1
I upgraded to an M1 MacBook Pro last week. The process went pretty smoothly, and aside from running iTerm in Rosetta (i.e. legacy) mode to run Homebrew, there wasn't much to report in terms of setup. I was experimenting with Docker on my old mac, and I'd been through the mill setting up hot reloading in Next.js, so took the opportunity to 'dockerize' my entire development setup. I intended for Docker use to be optional in the Boords repos, but ended up bricking the Boords installation on our frontend dev's machine, which caused him hours of frustration. Move fast and break things, but not when it slows everyone else down.
The M1's performance is - as expected - exceptional. Everything is incredibly snappy. But by far my favourite feature is the silence. It has no fan. I never thought my old mac was particularly noisy, but a completely silent laptop makes a noticeable difference to my work environment.
---
2. Heart Rate
This week I learned (via my Apple Watch) that my resting heart rate is 22% lower than it was in 2019. I wrote a short blog post about it (the TLDR is I'm exercising more and commuting less). However, what interested me most is that I don't 'feel' much healthier now than I remember feeling in 2019. The data, however, is pretty unequivocal. Without it, I wouldn't have known beyond the fact I can run a little bit faster now. Find out more.
---
3. Content Calendar
This week I assembled the 2021 Boords content calendar using Notion's killer feature, Linked databases. Linked databases let you embed and filter the same information set in multiple places (for those of a web development disposition, think of them as database components you can render on any Notion page). In this instance, I used them to set up personalised content dashboards for each of our freelance writers. This would be labour intensive with other tools. With Notion, I have a 'master' content calendar and filtered views of that same data for each writer. Changing the master version changes all of the filtered versions. It's awesome. I've linked to him before, but if you're interested in levelling up your Notion game I highly recommend August Bradley's YouTube channel.